Bankrate.com says it's safe to say a majority of folks rarely switch banks and, on average, people stick with the same financial institutions they've had since opening their first bank account until 14 years later. You should switch banks because nowadays, traditional brick-and-mortar branches include archaic structures that are no longer the only options available.
Everything else in your life is tailor-made to your likening–why not your bank?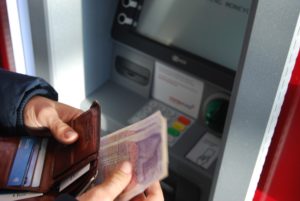 Your Bank Is Not Transparent
As a society, we're collectively asking for more from institutions and corporations we've blindly supported for years. The least we would hope are institutions to fair in their dealings with our hard-earned cash and investments.
If you are skeptical of banks, you are in good reason.
Wells Fargo had allegedly been instructing employees to commit mass fraud by opening multiple accounts for customers unbeknownst to them.
The public scandal was outed to light 14 years ago, where Fargo's employees notably targeted the elderly and non-English speakers. So if you have a hutch something fishy is going on at your bank, get out like the Jordan Peele film.
Your Bank Is Stealing Your Money
A majority of big banks have incredibly high monthly maintenance fees. So, to store the money you make (that banks often use to make their money) costs you.
Paying a measly $14 a month on average to hold a checking count, unless you save a minimum of $1500, is a quick way for banks to stay loaded.
In light of the pandemic, traditional banks seemed to waive fees for a limited time if you notified them before their arbitrary dates. News flash people–the pandemic isn't quite over. Late and monthly fees tend to harm low-income households the most–the people who already have a hard time getting by.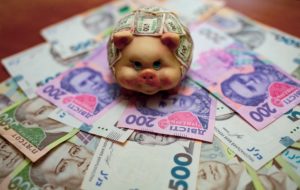 You Are Not Satisfied With The Customer Service
It's understandable that many are concerned with robots taking over the world or that 5G implanted chip stuff that no one can reasonably explain but, dealing with bank representatives cannot be the way of the future.
What good is it to call your bank and be on hold for 30 minutes or having to deal with someone who seems to be incompetent on the receiving end of the phone?
Online banks receive the highest ratings when it comes to customer satisfaction, probably because the chances of going back-and-forth with a computer over the details of your weekly transactions are not likely.
I enjoy human interaction just as much as the next person but, rude or awful customer service is not worth it, especially when it comes to something as important as money.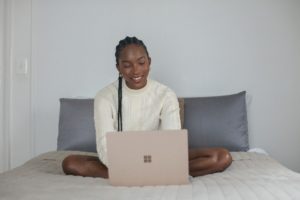 It's not worth the worry to stay where you are not happy. Great alternatives to traditional banks include Credit Unions and online-only banks.