This is a tough time to propose to that special someone. In the first place, how do you go about getting a ring? Well, as crazy as it may sound, there are actually some great places to buy engagement rings online.
You can personalize, mix and match, and find the perfect ring to show that special someone how much she means. Best of all, you can save big. These days, that's no small matter.
So let's take a look at the 5 best places to buy engagement rings online.
Blue Nile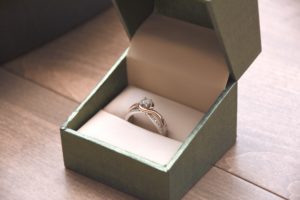 Blue Nile tops the list because of the huge range of options they present. There are so many options, in fact, that you'll want to filter your search. Fortunately, this online outlet is very intuitive, easily allowing you to find the right stone, shape, material, and price for your ring.
Mejuri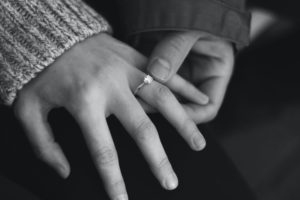 One of the common complaints about engagement rings is that they all look the same. Or, more accurately, they all have the same style, they look mass-produced and less than personal.
Enter Mejuri. This online retailer offers unique pieces that definitely don't look like your standard engagement rings. Unfortunately, that means you won't be able to customize. But if you want something different, this is your best bet.
With Clarity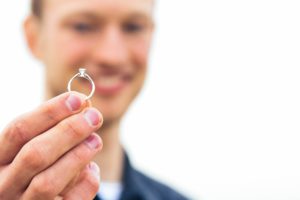 With Clarity is affordable and offers plenty of selection. However, the real selling point is the chance to order a replica of your ring before deciding whether or not to buy the real thing.
There are fewer options here than at Blue Nile, but that's not necessarily a bad thing if you're indecisive. If you're unsure about what to buy or whether it will suit you, With Clarity is the easy choice for you.
Vrai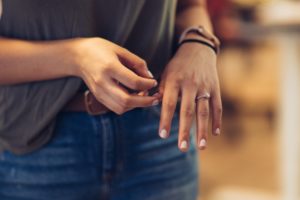 If you're looking for an ethical option, you should go with Vrai. You know for sure none of Vrai's stones come from war zones because they're lab grown. If you're wondering, lab-grown stones look the same to the untrained eye as their natural cousins. Another benefit is that they're often cheaper as well.
Ritani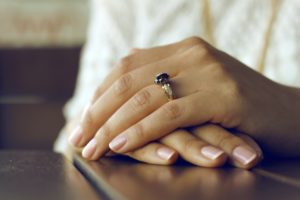 In truth, Ritani is probably a better option once things open up a bit.
That's because Ritani allows you to try on rings before buying. But you have to visit one of their partner stores in order to do so.
It's a nice feature, and Ritani's prices are very reasonable. But this is one you may want to consider when the COVID crisis has abated.