Remember when you were a kid, and the thought of flying through the sky at 700 miles per hour seemed oh so exhilarating? What a treat to look out the window and see not pavement but cloud tops like mashed potatoes far below.
But the novelty of flying wears off pretty quickly.
By the time you're a fully grown traveler, getting there is very much the boring part. An airplane isn't a palace in the sky — more like a bus. And you're far more likely to get overpriced drinks and a colorless meal than an enthusiastic tour of the cockpit.
However, the annoyances of air travel can be minimized by choosing a quality airline.
Every year, the Skytrax World Airline Awards highlights the best carriers in the world. These are the 2018 winners. If you get a chance to book a ticket with one of these lines, you can't go wrong.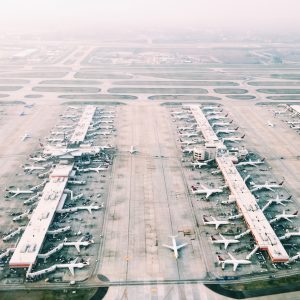 ---
5. EVA Air
Best qualities: Customer service, cleanliness, boarding.
EVA Air is based out of Taiwan, and is that country's second-largest carrier.
It serves destinations across the world, but principally around the Pacific. Although it may be a tad pricier than other Asian airlines, customers insist that it's worth the upgrade — especially if you're taking a long-haul flight.
86% of reviewers on TripAdvisor rated EVA Air either 'excellent' or 'good'.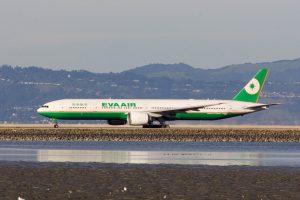 4. Emirates
Best qualities: In-flight entertainment, cleanliness, boarding.
Emirates is perennially atop the list of the world's best airlines, and a virtual synonym for luxury in the skies.
As the name suggests, Emirates is based out of the United Arab Emirates, with its main hub in Dubai. It's the largest airline in the Middle East, but one of the most impressive thing about it is how many destinations it serves:
more than 78 countries on six (yes, six) continents.
Emirates is legendary for its first class cabins, many of which feature individuated sleeper suites for the ultimate in comfort and privacy.
If you can afford it.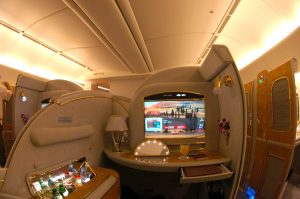 3. All Nippon Airways (ANA)
Best qualities: Customer service, cleanliness, boarding.
ANA is first and foremost committed to covering all possible routes within Japan, which it does very well and often surprisingly cheaply.
If you're in Japan and looking to get around, you should check out ANA's prices! That said, ANA also runs routes to Asia, North America, and Europe, although its focus is more on business-oriented destinations.
ANA offers four classes on its flights: first, business, premium economy, and economy. Some travelers suggest that it's probably worth your while to upgrade to premium economy — especially if you're booking a long-haul flight.
But wherever you're sitting, you'll doubtless find the customer service polite and thorough, in the true spirit of Japanese friendliness.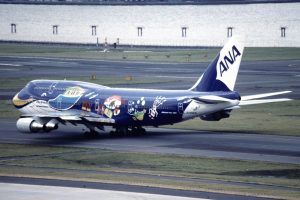 2. Qatar Airways
Best qualities: Customer service, cleanliness, boarding.
Qatar Airways has garnered the coveted TripAdvisor Traveler's Choice for the second year running. According to the company's CEO, Akbar Al Baker, being ranked the second-best airline in the world by Skytrax tells the whole story.
"These prestigious awards show how far Qatar Airways has come in such a short time," he told Skytrax. "In just over 20 years, we have risen from a small regional carrier to become a global airline…" Although it was only founded in 1994, QA now offers flights to every region of the world.
Comfort is also paramount, as both first and business class seats can be converted into beds — perfect for getting shuteye on long-haul flights. Passengers in economy are also in good hands, however, as Qatar Airways won 'best economy class' in both the 2009 and 2010 Skytrax reviews.
It's particularly noteworthy that QA has done so well for itself, since Qatar's diplomatic woes with neighboring Saudi Arabia and the United Arab Emirates have made it difficult for them to expand their service.
1. Singapore Airlines
TripAdvisor Rating:
4.5/5 (2019 Traveler's Choice)
Best qualities: In-flight entertainment, customer service, cleanliness, boarding.
Singapore Airlines may be the flag carrier for one of the world's smaller countries (ahem, Singapore), but it's also one of the largest airlines in the world.
Like Emirates, it has the distinction of serving destinations on six continents. And according to Skytrax, it's the best you can get!
Singapore Airlines also won the Skytrax nod for "Best First Class", "Best First Class Airline Seat", and "Best Airline in Asia" to add a few more feathers in the cap.
Unlike most other carriers, SA offers five classes of service: suites, first, business, premium economy, and economy — though of course not all of these are available on each flight.
Passengers consistently rave about the customer service in particular, noting that the staff work extremely hard but always with smiles on their faces. Other stand-out features include excellent in-flight entertainment and high quality food, often local to the destination.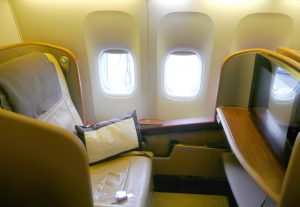 We hope this article helps you decide which airline to book the next time you're traveling. If you can spare a few extra bucks, it never hurts to fly in style with one of the worlds 5 best airlines.