Who are the most famous Americans from every state? You might be surprised to learn that not all famous people are born in New York or LA. In fact, some of the most accomplished people come from small towns you've never heard of. Who knows? Your hero might have been born just down the road.
With that in mind, we'll take a look at the biggest stars born in every state.
FYI: we've tried to err on the side of surprising celebs. So wherever possible, we've included famous people you might have assumed were born somewhere else.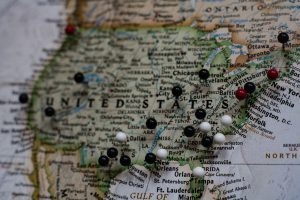 ---
51. Washington, DC
Dave Chappelle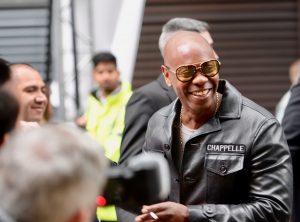 Dave Chappelle is famous for his iconic sketch series Chappelle's Show. More recently, he's made a major comeback with a string of standup specials on Netflix.
Although born in D.C., he makes his home in Yellow Springs, Ohio. He describes himself as the "Krusty the Clown" of this relatively small community.
50. Alabama
Courteney Cox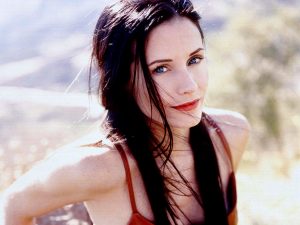 There are a ton of famous Americans from Alabama. They hail from the worlds of music, politics, sport, and entertainment.
One surprising Alabama native, however, is Courteney Cox.
Most people don't know she was born in Birmingham. Probably because she's most famous for playing a neurotic New Yorker.
49. Alaska
Curt Schilling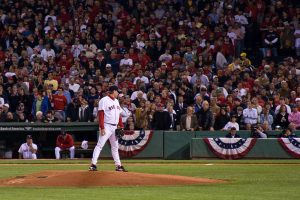 You probably don't think of Alaska as a baseball state. Nevertheless, one of the most famous Americans to play the game hails from Anchorage.
Although controversial off the field, Curt Schilling's accomplishments on the field can't be denied. Over a twenty year pitching career, he amassed 3,116 strikeouts. Schilling still has two years of Hall of Fame eligibility left.
48. Arizona
Ted Danson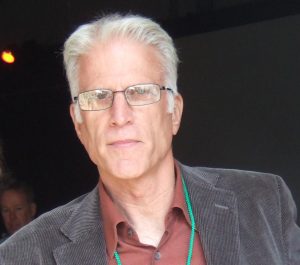 Ted Danson is one of the most famous Americans in TV history. He first came to prominence in the '80s as Sam Malone on Cheers. More recently, he has starred in multiple iterations of CSI. Danson has also continued working in comedy, playing an unflattering version of himself on Curb Your Enthusiasm.
47. Arkansas
John Grisham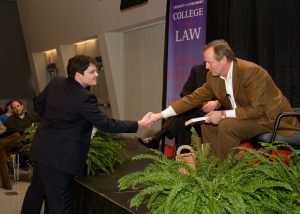 Yes, one of the most famous Americans ever to put pen to paper comes from Arkansas. Jonesboro, Arkansas to be precise.
Grisham's most famous titles include A Time to Kill, The Firm, and The Pelican Brief.
46. California
Dwayne "The Rock" Johnson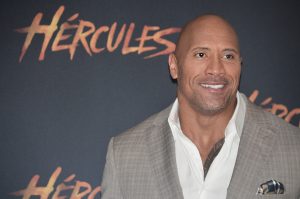 Unsurprisingly, about 1,000 of the most famous Americans were born in California. As a result, we've decided to choose a slightly surprisingly Californian.
Contrary to popular belief, Dwayne Johnson was not born in Hawaii. He was actually born in Hayward, California. Subsequently, he lived in New Zealand, North Carolina, Connecticut, and Hawaii.
So yeah. A lot of states could lay claim to The Rock.
45. Colorado
Tim Allen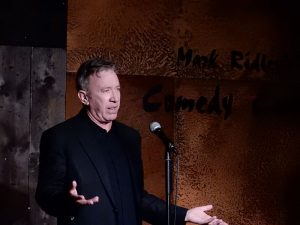 Although we associate Tim Allen with Michigan, he was actually born in Denver. From there, he made his name as a comic and actor.
He's most famous for Home Improvement, Last Man Standing, and as the voice of Buzz Lightyear.
44. Connecticut
George W. Bush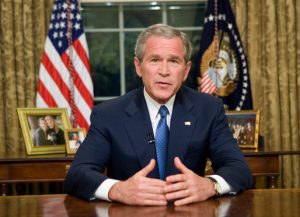 Despite the fact he was Governor of Texas (and the accent), the former president was not born there. He was actually born in New Haven, Connecticut.
The reason? His father was a student at Yale at the time. He subsequently moved to Texas, where he spent much of his young life.
43. Delaware
Aubrey Plaza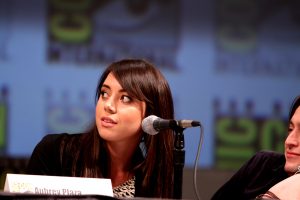 She's one of the most famous Americans, and definitely the most deadpan. Audrey Plaza is most famous for her work on Parks and Rec. She was born in Wilmington, Delaware.
42. Florida
Ariana Grande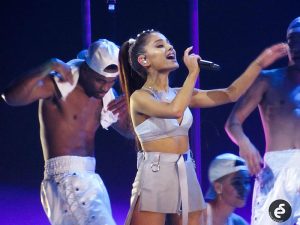 Ariana Grande is definitely one of the most famous Americans in the world. She began her career on Broadway before becoming a Nickelodeon star.
And, of course, she went on to become a Grammy Award winner and one of the biggest acts on the planet.
Grande was born in Boca Raton.
41. Georgia
Kanye West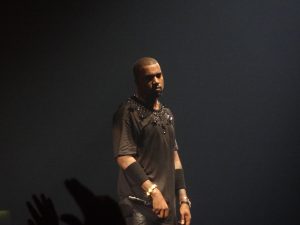 When you think Kanye, you think Chicago. But the famous rapper was actually born in Atlanta, Georgia. He moved to Chicago when he was three, after his parents split.
40. Hawaii
Nicole Kidman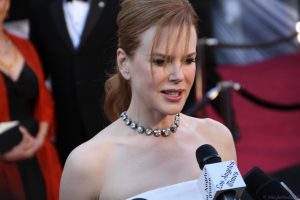 This one's a bit surprising! Nicole Kidman isn't one of the most famous Americans; she's Australian. However, she was born in Honolulu while her parents were studying there.
39. Idaho
Aaron Paul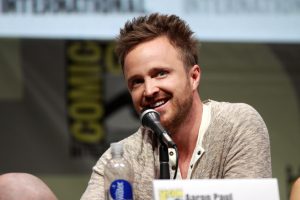 Aaron Paul is most famous as Jesse Pinkman from Breaking Bad. But he was originally born in Emmett, Idaho. He reportedly drove to LA after high school to pursue his dreams with $6,000 in savings.
38. Illinois
Harrison Ford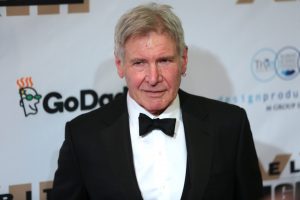 I don't know where I thought Harrison Ford was born. But it wasn't Chicago.
Nevertheless, that's where he was born, way back in 1942. He also spent time in Wisconsin, where he studied philosophy before becoming an actor.
37. Indiana
Michael Jackson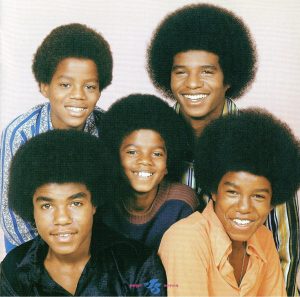 From Indiana Jones to Indiana. Did you know Michael Jackson was born in Gary, Indiana?
He was. In fact, all the famous Jacksons were born in this city of fewer than 80,000.
36. Iowa
Elijah Wood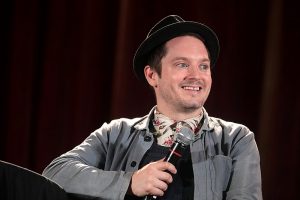 Yes, Frodo Baggins was born in Iowa. Cedar Rapids, to be exact.
One of the most famous Americans from Iowa, and certainly the most famousest of Hobbits.
35. Kansas
Amelia Earhart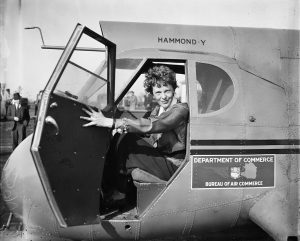 Amelia Earhart may be the most famous American aviator. She was the first woman to fly across the Atlantic.
Tragically, Earhart and her navigator disappeared over the Pacific Ocean in 1937. She was trying to fly all the way around the world at the time.
Amelia Earhart was born in Atchison, Kansas.
34. Kentucky
George Clooney
George Clooney is Hollywood royalty. But he wasn't born on Sunset Boulevard. Instead, he was born in Lexington, Kentucky.
Another fun fact: his great-great-great-great-grandmother was Abraham Lincoln's aunt.
33. Louisiana
Ellen DeGeneres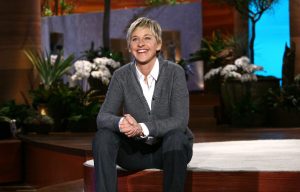 Yes, Ellen was born in Metairie, Louisiana. Ellen first made a name for herself as a standup comic in the 1980s.
In the '90s, she starred on her on sitcom, Ellen. She won plaudits (and attacks) by coming out in 1997 on The Oprah Winfrey Show. Sadly, people were not as supportive at that time.
But Ellen has won out all the same.
32. Maine
Stephen King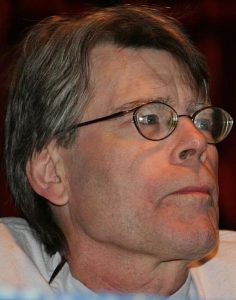 Okay, this one isn't surprising. But how could we leave out Stephen King? He's basically the governor.
King is, of course, among the most famous Americans because of his prolific writing. He has created such iconic stories as Misery, It, Carrie, and The Dark Tower.
31. Maryland
Jada Pinkett Smith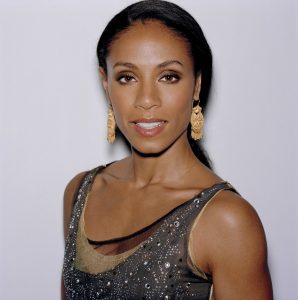 Jada Pinkett Smith was born in Baltimore. She first came to prominence acting with Eddie Murphy in The Nutty Professor. Since then, she's starred in many more films, launched a music career, and started a family with Will Smith.
30. Massachusetts
Uma Thurman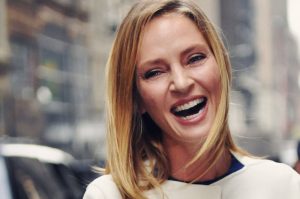 Uma Thurman is most famous for her collaborations with Quentin Tarantino. She won high praise for her roles in Pulp Fiction and the Kill Bill movies. But she began her life in Boston, and was largely raised in Amherst, Massachusetts.
29. Michigan
Christie Brinkley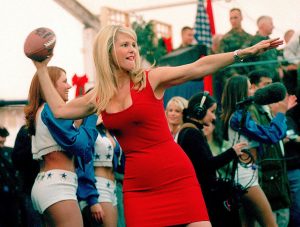 Christie Brinkley is one of the most famous models ever. She first achieved fame in the 1970s with her appearances in Sports Illustrated. Brinkley went on to be the face of CoverGirl for a quarter century.
As Hollywood as she is, she was born in Monroe, Michigan.
28. Minnesota
Judy Garland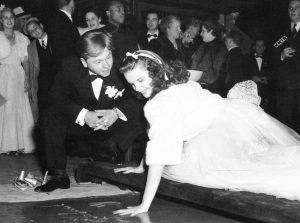 Judy Garland didn't come from Kansas. But she did come from Grand Rapids, Minnesota.
She was born there as Frances Ethel Gumm in 1922.
27. Mississippi
Oprah Winfrey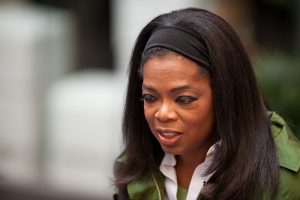 Okay, again, this isn't a surprise. If you're from Mississippi, I'm sure you know Oprah was born in Kosciusko.
But it would be silly not to mention her. Oprah is an Academy Award nominee and businesswoman who is commonly credited with reinventing the talk show.
Undoubtedly one of the most famous Americans of all time, and one of the most powerful women in history.
26. Missouri
John Goodman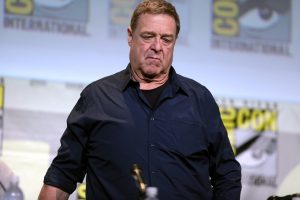 John Goodman is an American treasure. From his role on Roseanne to the films of the Coen brothers, he has become one of the world's most recognizable actors.
His rise to stardom began in Affton, Missouri. He later studied at Missouri State University.
25. Montana
Dana Carvey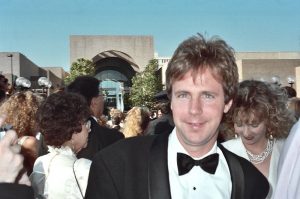 Dana Carvey is a famous impressionist, comedian, and actor. He won an Emmy for his performance on Saturday Night Live.
Carvey later went on to play Garth in the Wayne's World movies, alongside Mike Myers.
24. Nebraska
Marlon Brando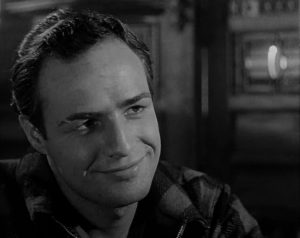 Marlon Brando is the archetypal movie star of the golden age. Widely considered the best actor of his generation, he is perhaps most famous to younger people as Don Corleone in The Godfather. Brando was born in Omaha, Nevada.
23. Nevada
Bryce Harper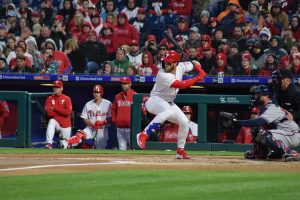 When Bryce Harper was drafted, he was one of the biggest baseball prospects of all time. Though only 27, he's already hit 219 home runs for the Washington Nationals and Philadelphia Phillies.
He was born in Las Vegas.
22. New Hampshire
Seth Meyers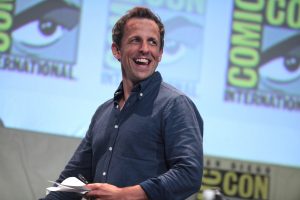 Seth Meyers is a former SNL star and current talkshow host. He's currently the anchor of Late Night with Seth Meyers on NBC. So the next time someone tells you "no one is from New Hampshire," remind them that one of the most famous American comedians hails from the granite state.
21. New Jersey
Meryl Streep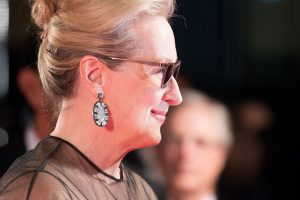 Consensus pick for best actor ever Meryl Streep was born in Summit, New Jersey. She holds the record with 21 Academy Award nominations. To date, she has won three.
20. New Mexico
Neil Patrick Harris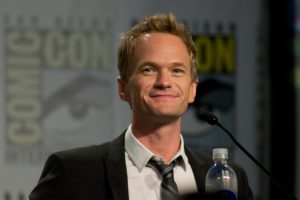 Legendary. Neil Patrick Harris is most famous as Barney from How I Met Your Mother. However, he has also appeared on Broadway and has made a name for himself hosting award shows.
He was born in Albuquerque.
19. New York
Tom Cruise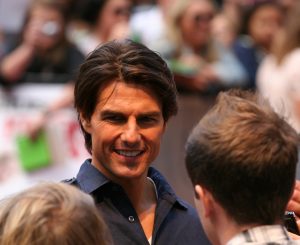 It's pretty hard to choose a surprising celeb from New York. New York City is one of the celebrity meccas of the world.
However, we didn't know that Tom Cruise was born in Syracuse. So we'll go with that.
18. North Carolina
Julianne Moore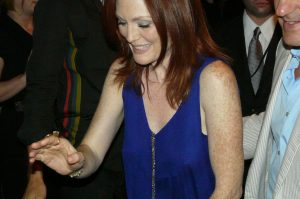 Julianne Moore is an Academy Award winning actress and author. She began her career on the soap opera As the World Turns before launching a career in film. Her most famous movies include Still Alice and the Hunger Games franchise.
She was born in Fort Bragg.
17. North Dakota
Josh Duhamel
Josh Duhamel is a model and actor. Like many others, he began on a soap opera — All My Children. Duhamel has since gone on to star in the NBC show Las Vegas. He was born in Minot, North Dakota.
16. Ohio
Steven Spielberg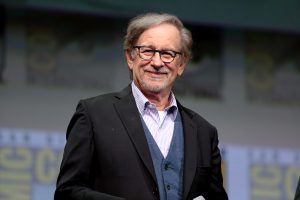 Spielberg is a byword for "great director". Every dad with a camcorder "thinks he's the next Spielberg". Well, he might be! The real Spielberg was born in Cincinnati, Ohio in 1946.
15. Oklahoma
Brad Pitt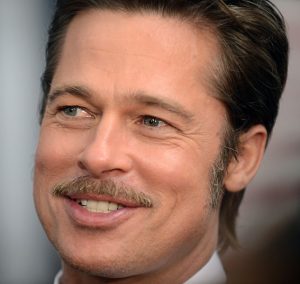 Brad Pitt is another byword. In this case, for handsomeness. "Oh, you think you're Brad Pitt"?
This Academy Award winner wasn't born in Hollywood, but in Shawnee, Oklahoma.
However, he spent most of his young life in Missouri.
14. Oregon
Matt Groening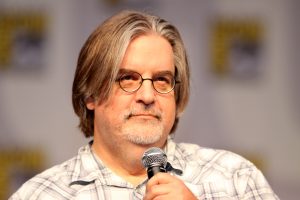 You'll surely recognize that name. Groening is the creator of The Simpsons, so you've probably seen it on your TV many times. He came out of Portland to create the longest-running primetime TV show in American history.
13. Pennsylvania
Taylor Swift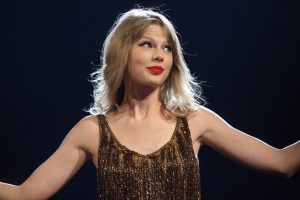 Taylor Swift may be the most famous American singer-songwriter of the 21st century. She began her life and career in Reading and Wyomissing, Pennsylvania.
She got her start performing in musical theatre, and inked her first contract at 14.
12. Rhode Island
Elisabeth Hasselbeck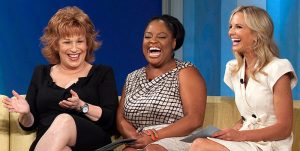 Elisabeth Hasselbeck is a former TV contestant and host. She competed on Survivor, married an NFL star, and became a host on The View.
11. South Carolina
Mary-Louise Parker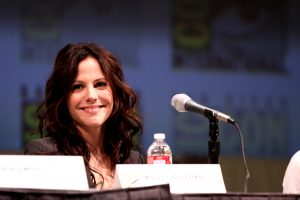 Mary-Louise Parker is an Emmy, Golden Globe, and Tony Award winning actress. She's famous for her roles on The West Wing and Weeds.
Parker was born in Fort Jackson, South Carolina.
10. South Dakota
Brock Lesnar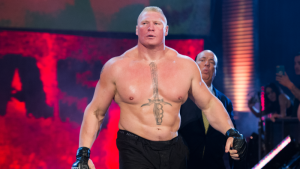 Brock Lesnar is a famous wrestler. While he made a major name in MMA, he is currently signed with the WWE.
He was born in Webster, South Dakota.
9. Tennessee
Kathy Bates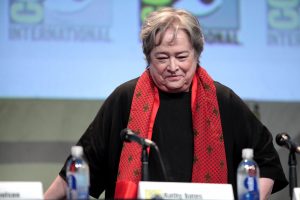 Kathy Bates is an Emmy, Golden Globe, and Academy Award winning actor. After her breakthrough role in Misery, she starred in The Waterboy, Titanic, and About Schmidt. Bates was born in Memphis.
8. Texas
Carol Burnett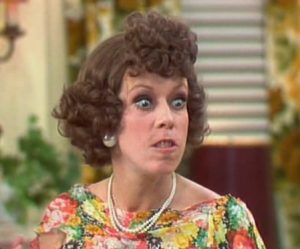 Carol Burnett isn't just one of the most famous Americans. She's one of the greatest living comedians. Her variety program The Carol Burnett Show was the first hosted by a woman.
Burnett was born in San Antonio.
7. Utah
Roseanne Barr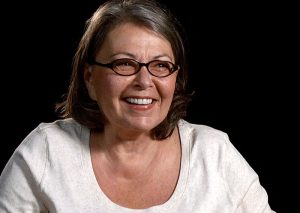 Roseanne Barr has made herself controversial for her public statements. But her early career was undeniably impressive.
She began in standup and became the biggest TV star in the world in the 1990s. She was born to Jewish family in Salt Lake City.
However, she apparently pretended to be Mormon in order to blend in.
6. Vermont
Calvin Coolidge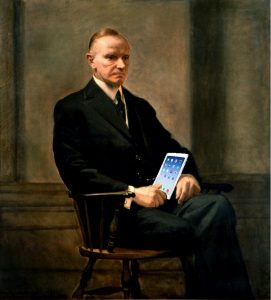 Okay, we had a little trouble with Vermont. But… Did you know the 30th president, Calvin Coolidge was from Vermont?
He was born in Plymouth Notch. Cool cool cool.
5. Virginia
Rob Lowe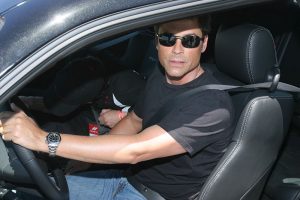 Rob Lowe has had a crazy but productive career. His early film work was overshadowed by personal scandals.
But his career rebounded when he appeared on The West Wing.
4. Washington
Bob Barker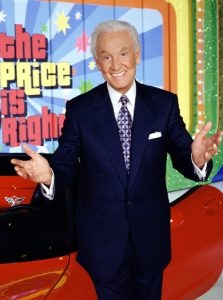 Bob Barker, AKA everyone's grandma's boyfriend, was the long-time host of The Price Is Right. He was born in Darrington, Washington way back in 1923.
3. West Virginia
Brad Dourif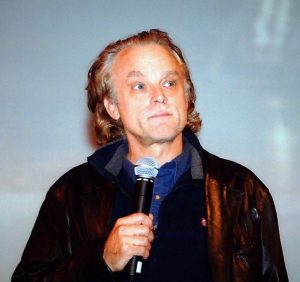 Brad Dourif is a famous character actor. He was nominated for an Academy Award for One Flew Over The Cuckoo's Nest. He also appeared in Lord of the Rings and the Chucky films.
2. Wisconsin
Willem Dafoe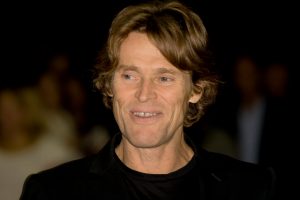 Willem Dafoe is one of the most intense actors in the history of film. His most famous movies include Platoon, Clear and Present Danger, The English Patient, and Spider-Man. He was born in Appleton, Wisconsin.
1. Wyoming
Jackson Pollock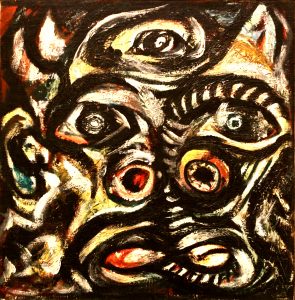 Jackson Pollock was one of the most famous American painters. He was known for using his whole body to fling paint at the canvas, creating abstract works of expressionism.
He was born in Cody, Wyoming.