Be they actor, singer or dancer celebrities are a constant presence in the media and in the content we consume. We love watching them on the big screen, going to their concerts and we even aspire to be like them. Being famous comes with many perks such as limitless freebies, gigantic mansions and a plethora of other fun stuff but for most Hollywood stars, the fame and fortune didn't come easy. True many singers such as Beyonce or Brittney Spears were born with natural talent but it took a lot of dedication and work for them to get where they are today. All of that hard work and talent has led the celebrities on this list to receive some major paydays and net worths with more zeros than your morning bowl of Cheerios. You may be surprised to discover just how much your favorite stars are worth.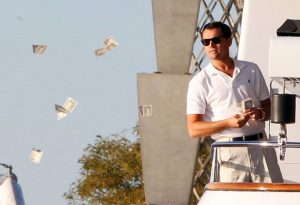 ---
25. Pamela Anderson – $5 million
This former Baywatch star and Playboy model has made herself known for both her talent and her bombshell appearance. Nowadays, Anderson has chosen to focus on philanthropy instead of the superficial as she is an activist for the animals rights organization, PETA.
Her hard work over the years has earned her a net worth of a cool $5 million.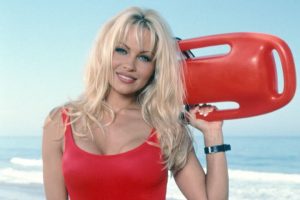 24. Macaulay Culkin – $15 million
Although this former child star has kept himself out of the public eye for quite a while, his role as Kevin McCallister in the Home Alone films earned him quite a nest egg.
Macaulay Culkin became a household name after he starred as a mischievous little kid in the Christmas themed franchise but if you thought he earned a lot from the first Home Alone film, you're mistaken. While Culkin did take home a whopping $4.
5 million for the second instalment, he was only paid $100,000 for the original Home Alone film.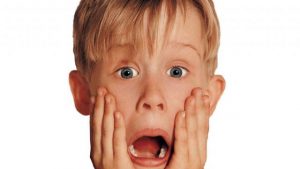 23. Sarah Hyland – $9 million
After landing her breakout role as Haley Dunphy on the hit show Modern Family, Sarah Hyland began amassing her huge net worth. While most of us know her as the ditzy daughter in the hysterical comedy, Hyland was acting for quite a while and appeared in a number of other shows such as Law and Order:
SVU, All My Children and Hot in Cleveland. The young actress worked her way up and now she could by her own TV studio if she wanted!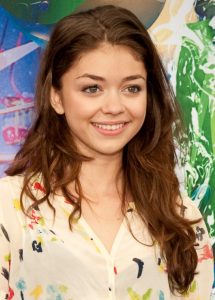 22. Robin Williams – $130 million
Before his untimely passing, Robin Williams' net wroth was an estimated $130 million. While this seems like unlimited funds to most of us, for the beloved comedian whose films grossed over $5 billion combined, it wasn't nearly as much as it should have been. Unfortunately, due to multiple divorces Williams lost most of his fortune but left his remaining net worth to be divided up amongst his three children.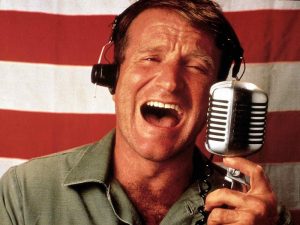 21. Lea Michele – $12 million
The newly engaged Lea Michele is a triple threat who appeared in Les Miserable and Spring Awakening on Broadway before landing her breakout television role in Glee.
This role has led her to numerous opportunities such as her appearance in the TV show Scream Queens and the ability to get her own show called The Mayor.
This talented lady is definitely worth every penny of her $12 million net worth.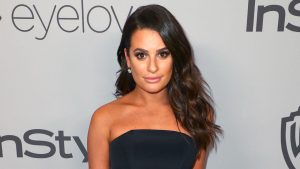 20. Chloe Grace Moretz – $12 million
Chloe is a multimillionaire at the young age of 21 but she has been in the acting business she she was just a kid. At seven years-old she appeared in the drama TV series the Guardian but landing roles in major films such as Hugo, Let Me In and (500) Days of Summer.
With many years of acting ahead of her we can only imagine what her net worth will be in another 21 years.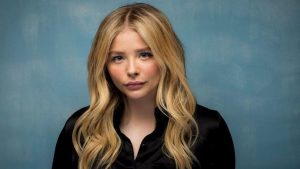 19. Gigi Hadid – $13 million
The daughter of famous model Yolanda Foster has modeling in her genes and it shows in her bank account. Gigi Hadid has appeared in countless runway shows and has major advertising campaigns  with fashion designers such as Tommy Hilfiger and Guess. The blonde beauty has also had the honor of being named a Victoria's Secret Model along with her younger sister Bella. Gigi is just getting started and we can't wait to see where her modeling career takes her next.
18. Liam Hemsworth – $16 million
Liam Hemsworth is now best known for being Miley Cyrus' beau but before the gorgeous couple was introduced Liam was a celebrity in his own right in his native Australia. He starred in the Australian soap opera Neighbours before making it big in America in the romantic film The Last Song.
Since then he has graced the big screen with his chiseled face in The Hunger Games franchise, Love and Honor, and Independence Day: Resurgence and the Duel.
17. Zac Efron – $18 million
Before Zac Efron was the hunk he is today he was the somewhat awkward looking star of the hit Disney franchise, High School Musical. Every teenage girl in North America was obsessed with Zac Efron as the basketball playing Troy Bolton in those movies and they all secretly wanted to be Vanessa Hudgens, his on and off-screen love interest.
Since his Disney days, Efron has appeared in several successful comedy films such as 17 Again and Neighbors and made quite a bit of money doing it.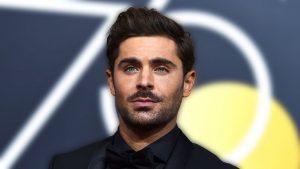 16. Kate Upton – $20 million
Kate Upton became a household name back in 2011 when she first appeared on the coveted cover of Sports Illustrated.
Since then she has appeared on countless magazine covers, walked the runways and was voted People Magazine's Sexiest Woman Alive in 2014. She has also dipped her toe into the acting pond with appearances in films such as The Other Woman and The Layover.
All this has led Upton to amass quite a bit of wealth really quickly. Maybe it's time to start modeling…?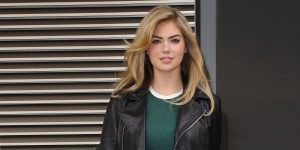 15. Mila Kunis – $55 million
Mila Kunis got her breakout role on the hit TV show That 70's Show where she starred alongside her now husband, Ashton Kutcher. Since her days as a television actress, Kunis has made a name for herself in the world of films and has starred in notable comedy movies including Bad Moms and Friends with Benefits.
When she isn't starring in movies, she's voicing the character of Meg on Family guy and likely jumping in piles of money.
14. Ryan Gosling – $60 million
Ryan Gosling is one of Hollywood's leading men and one of the best things that Canada has ever given us (besides maple syrup). He is most famous for starring in one of the most beloved romance films of our time, The Notebook.
The star keeps adding to his $60 million net worth by starring in blockbusters hits such as La La Land and Drive.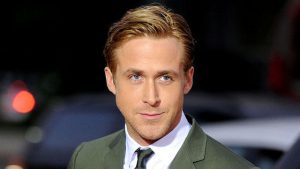 13. Ariana Grande – $45 million
Although she hasn't yet reached her 25th birthday, this pop queen is worth more money than most of us will ever see in our lifetimes. Before starting her successful music career, Grande was a Nickelodeon star and she even performed on Broadway.
Nowadays she's playing sold out concert tours and walking the red carpet at the Met Gala.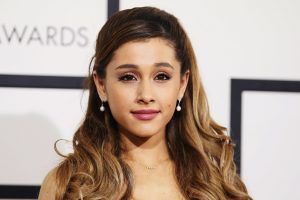 12. Adam Levine – $60 million
The hunky front man of Maroon 5 seems to have it all.
A Vitoria's Secret model wife, a thriving career, and truck loads of cash. Levine amassed his $60 million through selling millions of albums and now being a judge on the singing competition show, The Voice. With his beautiful voice and good looks, he's a celebrity who definitely earned his fortune.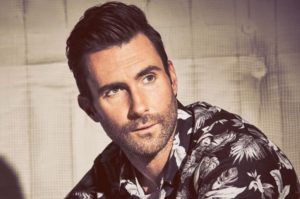 11. Selena Gomez – $50 million
Who would have though that starring on Barney could make you a millionaire? Well, it can't make you millions but it can launch a career for a child actor just as it did for Selena Gomez. After her stint on Barney, Gomez starred in her own Disney show called Wizard's of Waverley Place before launching a music and film acting career. If she wasn't busy enough already, she's also the face of Coach and has 137 million followers on Instagram!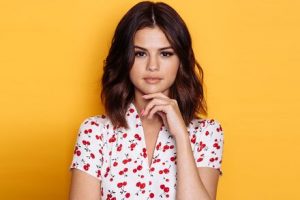 10. Bradley Cooper – $100 million
Yup, you read that right.
The Hangover star is worth a whopping $100 million. But we have to give the guy credit as he is one of the hardest working actors in Hollywood.
It seems like there's a new Bradley Cooper movie every couple of months and that's because… there is. Cooper has appeared in huge films such as Guardians of the Galaxy, American Hustle and American Sniper just to name a few.
We hope he puts all that movie money to good use.
9. Gordon Ramsey – $ 175 million
Who knew being rude on television could make you rich? Well, apparently TV chef Gordon Ramsey knew and now he's laughing all the way to the bank. Ramsey's is best known for not having a filter and saying whatever he wants to whomever he wants on his shows including Hell's Kitchen, Master Chef and Ramsay's Kitchen Nightmares. When his not offending people on television, he's selling millions of cookbooks and counting his cash.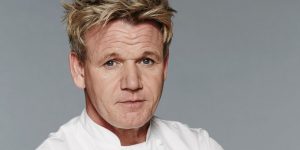 8. Leonardo DiCaprio – $245 million
A list about millionaires could not be complete without mentioning the name, Leonardo DiCaprio.
The actor has been in just about every blockbuster film from The Titanic to What's Eating Gilbert Grape to The Revenant. He's one of the most recognizable actors in the world and his boundless talent has earned him so much money that if he wanted, he could start his own country called Leo-land.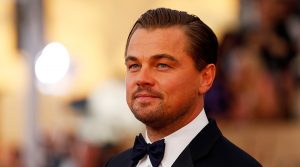 7. George Clooney – $500 million
It's hard to believe that George Clooney wasn't always a famous actor. Prior to becoming the leading man in what seems like every major film, Clooney starred on the hit medical drama ER.
From there his career snowballed into the monumental state it's in today. Clooney has given us incredible performances in films such as Batman & Robin, Ocean's Eleven and The Ides of March. George is extremely generous and makes charity a major priority when it comes to how he spends his hard earned dollars. The only person luckier than George might be his beautiful wife Amal.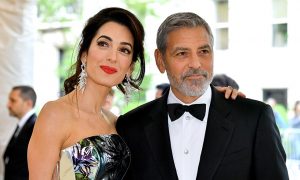 6. Cher – $360 million
It may come as a surprise to many that Cher has been in the music business since the '60s since she looks like she hasn't aged a day. Judging by her net worth, however, you'd think she's been working since the 1660s. Most would agree that her massive earnings of $360 million is well-deserved by for her hard work and effort. Not only has she released 25 studio albums over the course of her career but she's also appeared in film and television and she's even working on her own musical!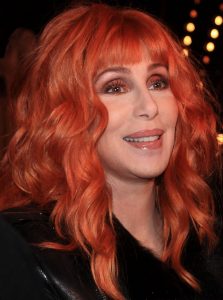 5. Jessica Alba – $350 million
You may be thinking, "Jessica Alba? She's got some good movies but $350 million worth"? While some of Alba's millions did come from her film roles in Sin City, Valentine's Day and the Fantastic Four Films, she's amassed most of her wealth through smart business deals. The Hollywood starlet founded her very own consumer goods company called The Honest Company, which makes everything from diapers to cleaning products.
That's an honest way to earn a living!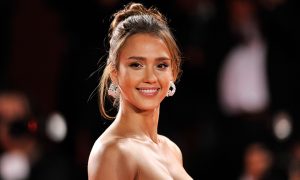 4. Taylor Swift – $380 million
It's seems that Taylor Swift is always making headlines for her dating life and her very public feuds with other pop singers. Well, luckily for Taylor all of her personal drama has offered great material for her music and in turn, some big pay days. Some of her most notable songs include Lover Story, Bad Blood and I Knew You Were Trouble.
It doesn't look like she'll stop writing anytime soon but hey, even if she does, $380 million isn't bad for a 28 year old!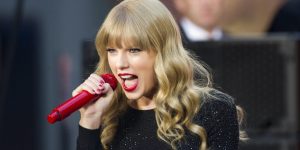 3. Peter Jackson – $450 million
Who is Peter Jackson and why does he have so much money you ask? Well, unless you're knowledgeable in The Lord of the Rings trivia, you may have never heard of this huge name. Jackson is the director of the epic trilogy of, you guessed it, The Lord of the Rings films, which have earned him an impressive amount of Academy Awards.
The New Zealand treasure filmed the movies in his native country where he is also an active member of several film departments.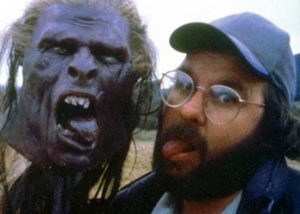 2. Beyonce Knowles – $350 million
The UK may have the Monarchy but The United States has Queen B.
Beyonce has been singing and working in the industry since she was a young girl and she can truly see the fruits of her labor. After rising to fame as a member in the girl group Destiny's Child, Knowles forged out her solo career and has never looked back. Along with her rapper husband Jay Z and their three children, she is music royalty (and she's earning plenty of royalties too)!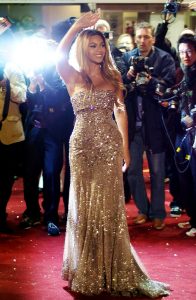 1. J.

K.

Rowling – $650 million
Move over actors and singers, writing is where it's at. J.
K.
Rowling should be everyone's friendly reminder to pay attention in English class and work really hard on those essays! Rowling hasn't always been so lucky. She endured poverty, the loss of her mother, an abusive relationship, and getting her novel rejected from twelve publishing houses.
Eventually she made it big with Harry Potter and the rest is history
_K.
_Rowling_2010-243x300.jpg" alt="World Famous Celebrities Who Are Way Richer Than You Think" width="243" height="300" srcset="https://www.moneyawaits.com/wp-content/uploads/2018/06/J.
_K.
_Rowling_2010-243x300.jpg 243w, https://www.moneyawaits.com/wp-content/uploads/2018/06/J.
_K.
_Rowling_2010-768x947.jpg 768w, https://www.moneyawaits.com/wp-content/uploads/2018/06/J.
_K.
_Rowling_2010-830x1024.jpg 830w, https://www.moneyawaits.com/wp-content/uploads/2018/06/J.
_K.
_Rowling_2010-276x340.jpg 276w, https://www.moneyawaits.com/wp-content/uploads/2018/06/J.
_K.
_Rowling_2010-324x400.jpg 324w, https://www.moneyawaits.com/wp-content/uploads/2018/06/J.
_K.
_Rowling_2010-357x440.jpg 357w, https://www.moneyawaits.com/wp-content/uploads/2018/06/J.
_K.
_Rowling_2010.jpg 1373w" sizes="(max-width: 243px) 100vw, 243px" />

Wikimedia